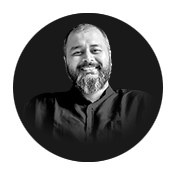 Saurabh Abbi is an accomplished business leader with a wealth of experience in the music and entertainment industry. As the Partner & co-CEO of TM Ventures, Abbi oversees various functions, including talent management, intellectual property creation, and consulting.
Abbi's keen sense of the industry's pulse has enabled him to identify and develop several successful IPs resonating with audiences worldwide. Under his leadership, TM Talent Management has emerged as one of the leading talent agencies in India, representing some of the biggest names in the industry.
Abbi's entrepreneurial spirit and innovative approach have been instrumental in the success of several IPs launched by TM Ventures, such as All About Music and Brands & Entertainment. He is also known for his excellent interpersonal skills, which have helped him build strong relationships with clients, partners, and colleagues.
His vision for the company is to foster talent, promote creativity and innovation, and bring together the industry's best minds to create compelling content.
Abbi's previous stint includes companies like OML Entertainment Private Limited, WNS, Global Vantedge, Rainshine and more.